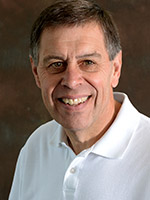 Lynn Gulley, MD, FAAP
Dr. Gulley received his Bachelor of Science degree in Biology from Eastern Kentucky University in 1975 and his Doctor of Medicine degree from the University Of Louisville School Of Medicine in 1979. He completed his internship and residency at University of Louisville Affiliated Hospital / Kosair Children's Hospital. Dr. Gulley is a fellow of the American Academy of Pediatrics.
Dr. Gulley is a LOYAL University of Kentucky fan.