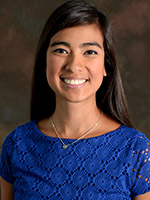 Genevieve Carnero MD, FAAP
Dr. Carnero grew up in Lexington, KY. She received her Bachelor of Science degree from Vanderbilt University in 2005 and her Doctor of Medicine from University of Louisville in 2009. Dr. Carnero completed her pediatric residency at the University of Louisville Hospital and she is board certified with the American Board of Pediatrics.
Dr. Carnero resides in Louisville. She speaks fluent Spanish and Tagalog. Outside of work, Dr. Carnero enjoys watching University of Kentucky basketball and the comic strip Peanuts (she adores Snoopy).