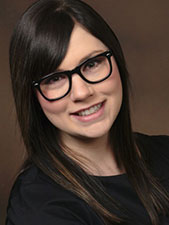 Whitney Lyon, A.P.R.N.
Whitney Lyon is from Georgetown, Indiana. She completed her Bachelors of Science in Nursing at Indiana University Southeast. After graduating from IUS, she worked as an ICU nurse at Clark Memorial hospital, and then at Kosair Children's Hospital in the pediatric ICU. She obtained her Masters of Science in Nursing from Spalding University. She is a family nurse practitioner certified by the American Academy of Nurse Practitioners.
Whitney resides in Southern Indiana with her husband, Nick, and daughter, Meredith. Outside of work, Whitney loves to spend time with her family and their two dogs, Moe and Opie. She also enjoys traveling and playing the cello.