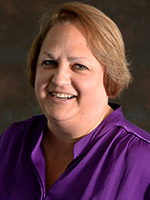 Terri Joliet, M.D., F.A.A.P.
Dr. Joliet received her Bachelor of Science degree from the University of Notre Dame in 1987 and her Doctor of Medicine from Southern Illinois School of Medicine in 1991. She completed her internship and residency at the Department of Pediatrics, University of Louisville. Dr. Joliet is a fellow of the American Academy of Pediatrics.
Dr. Joliet lives in Louisville with her husband, Jeff. She has two daughters who currently attend college. Dr. Joliet is a loyal Chelsea soccer team and Chicago Cubs fan.